Section Branding
Header Content
Officials Designate Turtle Habitat
Primary Content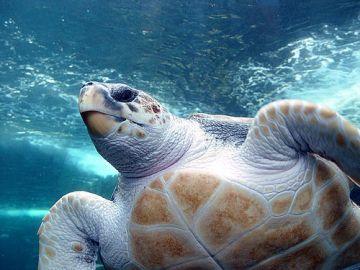 On Monday federal officials with the U.S. Fish and Wildlife Service are designating eight locations on Georgia's coast as critical habitat for the loggerhead sea turtle.
The decision to label these locations has been in the works for years.
Officials with the Fish and Wildlife service have been studying sea turtle habitats to discover which specific locations were vital to the survival of the endangered loggerhead.
The change on Monday will bring with it very few visible differences.
But agency spokesman Chuck Underwood says it will allow federal regulators to focus their limited budgets on preserving necessary breeding grounds.
"The designation does provide us an outline on a map that says these are the areas of greatest interest," says Underwood.
A large portion of the critical habitats are not in federally protected areas.
"Land ownership of the proposed terrestrial critical habitat consists of 19% in federal ownership, 21% in state ownership, and 60% in private and local government ownership," says the agencies sea turtle coordinator Sandy MacPherson.
The report identified key threats to the species include artificial lighting, beach erosion and climate change.
Tags: Savannah, sea turtles, GPBnews, orlando montoya, Loggerhead Turtles, John A. Young, US Fish and Wildlife Service, Sandy MacPherson, Chuck Underwood
Bottom Content