Section Branding
Header Content
Judge Accepts Ethics Suspension
Primary Content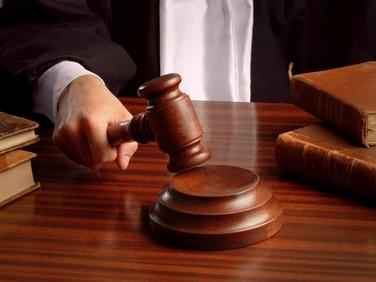 A southwest Georgia judge has accepted an unpaid 60-day suspension stemming from allegations of misconduct.
Grady County State Court Judge Bill Bass Sr. accepted the suspension Wednesday during a judicial ethics trial. Bass also agreed not to seek elected office again, and will be on probation.
Bass in 2009 tried an empty courtroom chair as a defendant who failed to appear and rendered a guilty verdict. Officials say he also talked in court about his sex life and was vindictive toward people who didn't support his 2011 re-election campaign.
Bass says some may have misinterpreted his sense of humor.
Bass's attorney, Christopher Townley, said Bass has learned from prior mistakes and does not need to be removed from the bench.
Tags: politics, ethics, Judicial Qualifications Commission, judge misconduct, Grady County, judge bill bass sr.
Bottom Content