Section Branding
Header Content
Book Festival Gains Nation's Attention
Primary Content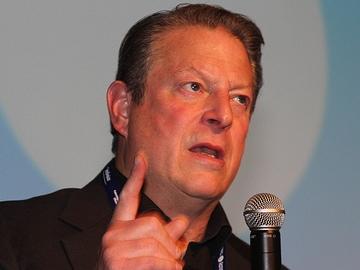 The Savannah Book Festival is receiving national attention from C-SPAN.
The network's Doug Hemmig says, C-SPAN2 plans to broadcast seven hours of live coverage from the event this weekend.
"We do 48 hours of non-fiction books on weekends and the Savannah Book Festival has an excellent selection of authors," Hemmig says. "It fits right in with our Book TV coverage we do on C-SPAN2."
The network is available in about 77 million homes nationwide.
Nobel Peace Prize winner Al Gore, best selling children's author Jeff Kinney, presidential historian Evan Thomas and Pulitzer Prize winning political author Garry Wills are among the festival's 45 speakers.
"We're very proud of who is coming and we're also really proud that we have local authors that we feature as well. says Robin Gold of the Savannah Book Festival. "We're very proud of that because we think it is important for them to be recognized."
The Savannah Book Festival is free and open to the public on Saturday with other events Thursday through Sunday.
Tags: GPB News, Savannah Book Festival, orlando montoya, al gore, John A. Young, David Baldacci, Jeff Kinney, Gary Wills, Doug Hemmig, C-SPAN, Robin Gold, Evan Thomas
Bottom Content