Section Branding
Header Content
Hill Requests Execution Stay
Primary Content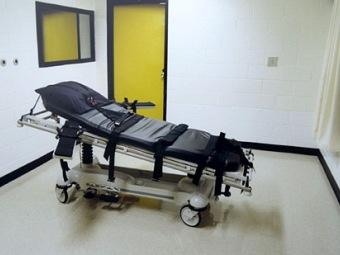 A lawyer for a Georgia inmate set to be executed next week has filed a U.S. Supreme Court motion requesting a stay of execution.
Attorneys for Warren Lee Hill, filed the motion Wednesday. Hill is set to be executed Feb. 19.
Hill was sentenced to death for the 1990 beating death of a fellow inmate. At the time, Hill was serving a life sentence for murder in the 1986 death of his girlfriend Myra Wright.
Hill's attorneys have argued their client should be spared from the death chamber because he is mentally disabled, a claim the Georgia Supreme Court has rejected. Georgia law requires defendants to prove their mental disability beyond a reasonable doubt — which Hill's attorneys say is impossible to do.
Tags: U.S. Supreme Court, death penalty, Georgia Supreme Court, execution, stay of execution, Warren Lee Hill Jr.
Bottom Content