Section Branding
Header Content
Healthcare Costs Still Rising
Primary Content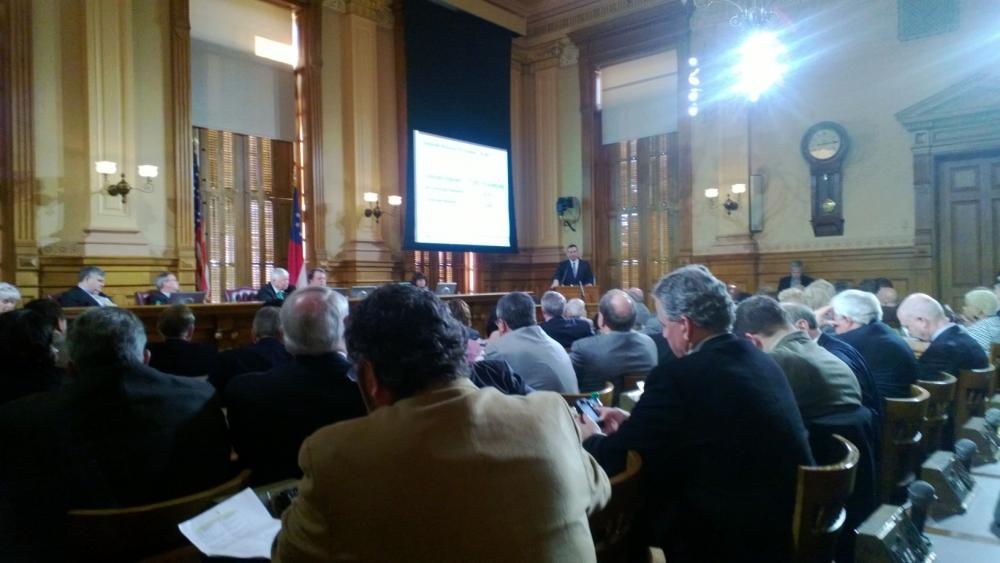 State healthcare officials told lawmakers Thursday they're doing their best to keep ballooning medical costs down. But as they say Georgia's aging population isn't helping matters.
Officials with the Department of Community Health, which administers Medicaid and the state employee healthcare plan, testified during budget hearings. Those plans cover low-income Georgians as well as teachers, bus drivers and government workers.
Commissioner David Cook says demographic changes are sending the state's healthcare costs up and that trend will only continue.
He said in 2007, for every three active employees on the payroll, the state was paying the healthcare costs for one retiree.
This year, he said, "It's down to two to one active employee for every retiree. So similar to what we're seeing on the national level with Medicare and Social Security, we have fewer workers supporting a growing retiring and aging population."
He said Georgia spends less than any other state in the Southeast. But it still spends $31 million in state, federal and other funds on the Medicaid program each day.
Cook also said Georgia would be in a financial pickle if lawmakers don't renew the so-called hospital bed tax, which expires this year.
The tax is a Medicaid provider fee. The state Senate has already passed a bill backed by Gov. Nathan Deal that would shift control of the fee to the state Board of Community Health.
Cook said if the House doesn't also pass it, it would create a half-billion dollar hole in the budget.
"It's in the Medicaid program so our opportunities to address a $550 million shortfall if that were not passed would be pretty much limited to provider payment rates, which would be significant," he said.
Many rural hospitals say they'd have to close their doors without that money.
Tags: politics, Medicaid, healthcare, budget hearings, 2014 budget
Bottom Content