Section Branding
Primary Content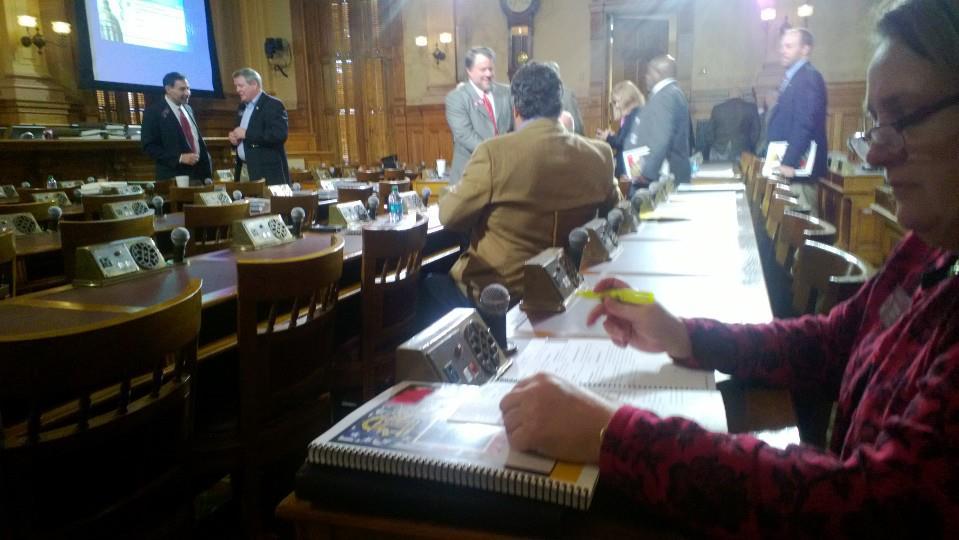 Gov. Nathan Deal's 2014 budget includes small investments in areas he's targeted, including accountability courts and juvenile justice. Speaking Tuesday at budget hearings at the state Capitol, he told lawmakers Georgia's continued slow economic recovery nixes any ambitious plans.
Deal's new budget builds on areas he says the state needs to invest in.
He's asking for $11 million for so-called accountability courts that offer an alternative for drug abusers, the mentally ill and others.
He also wants $4 million for a regional detention center for young offenders and a new youth development campus.
These small amounts match measured spending in other areas.
"We have reduced per capita spending of state dollars for our citizens," he said. "Using 2012 dollars, we are spending money at a rate of 17 percent less than we did a decade ago. And we now have 9,000 fewer state employees than we did five years ago."
Georgia's fiscal economist says while the economy is slowly improving, growth will continue to lag this year, five years after the economic downturn began.
Ken Heaghney said the state's housing market appears to be gaining strength, but sales tax growth has not rebounded as expected.
"Growth is still relatively slow," he said. "The trend rate at the end of the year was about 2 percent and our year to date growth is just 2.7 percent. Looking to the rest of the year, we expect this to slow down further."
He said that's because of changes lawmakers made to the tax code last year. Many Georgians will no longer pay the so-called car tax, for example, after this year.
Heaghney said uncertainty nationally also continues to dog economic recovery. He said that's because Congress has postponed decisions on raising the debt limit and on spending and tax cuts.
Lawmakers will continue with budget hearings Wednesday and Thursday.
Tags: politics, budget, budget hearings, 2014 budget
Bottom Content