Section Branding
Header Content
Judge Enforces Wetlands Buffer
Primary Content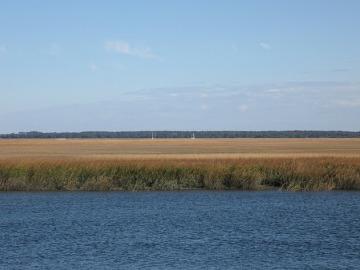 State regulators will have to enforce a 25 foot vegetative buffer for most all waterways in Georgia.
That's what an state administrative law judge has ruled in a case that pits environmentalists against the state Environmental Protection Division.
the ruling could be appealed to Superior Court.
The case involves the definition of waterway.
State law defines what's protected and what's not.
But tricky wording in the law has led the EPD to apply a less stringent standard to wetlands.
Attorney Bill Sapp of the Southern Environmental Law Center says the ruling is a win for anyone who enjoys or drinks from Georgia waters.
"When the rivers run orange in Georgia, you know you got a problem. And that has happened all too frequently," Sapp says. "Even a 25-foot buffer would help filter any storm run-off that might be carrying that from getting into our waters."
The case involves a wetland in South Georgia's Grady County.
But it could affect wetlands across the state, especially on the coast.
Of course, the case is still in its early stages.
Officials could appeal to keep their interpretation of where waterways begin and upland areas begin.
Tags: Environmental Protection Division, marshes, GPBnews, orlando montoya, wetlands, rivers, Grady County, vegetative buffers
Bottom Content