Section Branding
Header Content
State Still Holding Mortgage Funds
Primary Content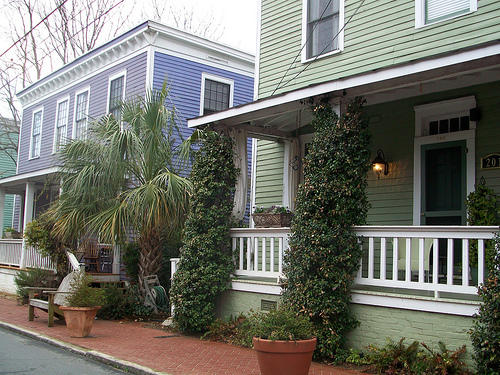 Georgia has distributed only a fraction of federal money available to help struggling homeowners pay their mortgages and avoid foreclosure. That's because few people know there's money available two years into the program.
Georgia received more than $300 million in 2010 to help homeowners receive up to 18 months of mortgage payments.
As of September, the little-known Department of Community Affairs program has given out $13 million, or less than 5 percent.
Critics say the state's rules are too strict. Homeowners, for instance, can't be more than six months behind on their mortgages.
Sarah Mancini with the Atlanta Legal Aid Society works with many applicants who have been turned down.
"You might think six months sounds like a lot," she said in an interview. "But the problem is, so many borrowers at the point they learn about HomeSafe they have been trying to work with their mortgage servicer for many, many months and they've been given the runaround."
Officials say they've already made some changes that are helping them reach more Georgians. For example, some fees for veterans and active-duty military are waived.
Saralynn Stafford is a spokeswoman for the HomeSafe program. She says officials haven't ruled out other changes.
"It's not that we can't make changes," she said in an interview. "We just have to make sure any changes we make are good lending practices. We are flexible. As we move through this program and we see things that need to be changed, we can make changes."
Stafford also said the program's performance has improved even since officials filed the September report. She says in the last six months, there's been a 93 percent increase in approvals. She says the funds have to last until the program expires in 2017.
Georgia was one of 18 states that received the federal aid.
Tags: foreclosure, mortgage, HomeSafe Georgia, Department of Community Affairs, federal mortgage aid, Atlanta Legal Aid Society
Bottom Content