Section Branding
Header Content
Road Paving Raises Concerns
Primary Content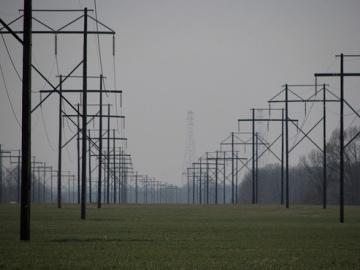 Georgia environmental officials are installing well monitors along the St. Marys River in Southeast Georgia.
They want to determine if using a road-building material made of coal ash from electric plants is safe near sensitive waterways.
Jacksonville's public utility, JEA, and timber products firm Rayonier are paving a private dirt road in Georgia's Charlton County.
Rayonier spokesman Mike Bell says his company wouldn't allow the test if it thought the material would harm the river or ground water.
"It's a product that has been used on literally hundreds of projects across Florida," Bell says. "The purpose of the pilot in Georgia is that there be certainty that it be safe and effective."
Environmental groups are challenging the project.
Alex Kearns of St. Marys Earthkeepers says she can't think of a worse place to test a material that comes from coal and oil byproduct.
"The St. Marys River, or any river for that matter, is not an appropriate guinea pig for testing grounds," Kearns says. ""If they are going to test this stuff, it should be done far from water supplies and residential areas. It's already stated on the product's sheet that it can't be near homes, it can't be near water sources, it can't be near schools or day care."
If the Georgia Environmental Protection Division approves the paving material, known as EZBase, it could become more widely used in the state's rural areas.
Tags: electricity, Florida, Jacksonville, coal, Camden County, Charlton County, Rayonier, rural Georgia, GPBnews, coal ash, orlando montoya, road construction, timber industry, St. Marys River, JEA, Mike Bell, St Marys Earthkeepers, road paving
Bottom Content