Section Branding
Header Content
Recommending Juvenile Justice Reform
Primary Content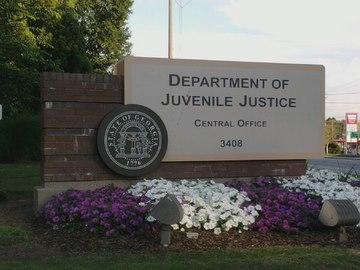 The Governor's Special Council on Criminal Justice Reform is recommending Georgia establish a two tiered system for felonies committed by juveniles younger than 17.
Currently, 30 different juvenile felonies are all handled the same. The recommendations would allow judges leeway based on the circumstances of the crime.
Sharon Hill, executive director of the Georgia Appleseed Center for Law and Justice says some crimes are more serious than others.
"There's a great difference between highjacking a motor vehicle where the victim is at risk as compared to stealing an unoccupied car."she says.
Kirsten Widner with the Barton Child Law and Policy Center at Emory University says the new system would lock up violent offenders, and send non-violent offenders to community treatment.
"Treatment in the community has been statistically shown to produce better outcomes in terms of public safety and in terms of getting children back on the right path.They can go to school, be home with their families."
The Council also recommends that a grant incentive be set up to help pay for community treatment.
Judge Michael Boggs, Council co-chair, says they want to give judges leeway for non-violent offenders to keep them from a life of crime.
"About 39 percent of all youth in our secure facilities are categorized as low risk youth. Yet we know that 65 percent of all youth that are released from our youth detention facilities last year were re-adjudicated delinquent within three years."
Kirsten Widner says children react better to community treatment.
"It costs over 200 dollars a day to keep a child in secure confinement. So reducing the amount of time for children who don't really need to be in that confinement saves the state significant money."she says.
State Representative Wendell Willard, who serves on the Council, says he is optimistic the recommendations will make it through the General Assembly. He says his bill last year regarding juvenile justice reform passed both the House and Senate unanimously.
Tags: non-violent offenders, Special Council on Criminal Justice Reform, juvenile offenders, youth detention centers, violent offenders
Bottom Content