WATCH LIVE | Former First Lady Rosalynn Carter's Carter Center Departure Ceremony and Tribute Service at Glenn Memorial Church at Emory University
Section Branding
Header Content
Richmond County Looks At Voter Addresses
Primary Content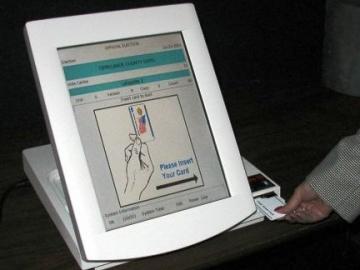 Election officials in Augusta are investigating a group of voters who don't appear to live where they are registered.
The Richmond County Board of Elections decided Friday night that Executive Director Lynn Bailey should scrutinize a list of voters whose addresses appear to be vacant lots or abandoned houses. Bailey said she will present a full report next month along with a plan of action to improve the accuracy of the voting rolls.
The board's decision comes after The Augusta Chronicle uncovered dozens of voters with ineligible addresses, including vacant lots and businesses addresses. Georgia law requires voters to use their residential address rather than their business address.
Board member L.C. Myles said using existing city property data should improve accuracy.
Tags: Richmond County, 2012 election, Richmond County Board of Elections, Lynn Bailey, inaccurate addresses
Bottom Content