Section Branding
Header Content
Georgia Leads Nation In Defaults
Primary Content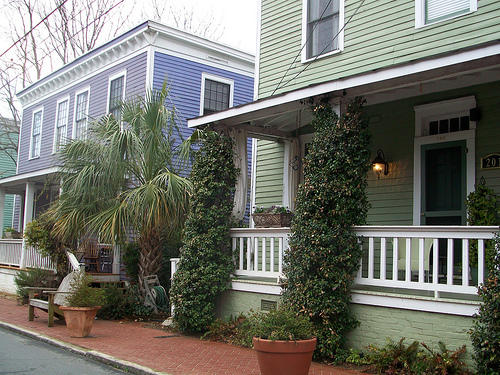 Georgia led the nation in foreclosures during the three months that ended Sept. 30. That's according to data released Thursday by RealtyTrac, which monitors defaults. Experts say many Georgians lose their homes as they try unsuccessfully to re-negotiate their mortgages.
Foreclosures made up 38 percent of all home sales in Georgia during the third quarter. That was the highest percentage of any state.
Experts say chronic high unemployment and underemployment are keeping many Georgians from staying in their homes.
Sarah Mancini is with the Atlanta Legal Aid Society. She works with homeowners who are trying to stave off foreclosure.
She says people are struggling to renegotiate the terms of their mortgages.
"I would say the vast majority of people calling our office have been trying for a number of months, sometimes more than a year, to apply for a loan modification from their mortgage servicer, and they are running into great obstacles in that process,"
Mancini said many clients report "having to submit documentation many, many times and being told it's lost or out of date before the servicer actually reviews and responds."
She says mortgage services, including the top 5 involved in the federal settlement with state attorney generals over fraud, don't have enough staff to process the modifications.
Scott Scredon is with Atlanta-based Credability, a consumer credit counseling service. He says unlike in past downturns, many people losing their homes are older and have an average household income of $52,000.
"What that means is we're still seeing someone really in the middle class who is in trouble," he said. "Historically, the person calling us for help has been in the lower-to-moderate income level, in the $40,000 range."
RealtyTrac said the percentage of Georgia home sales that were foreclosures fell slightly from 41 percent in the second quarter.
Tags: foreclosures, RealtyTrac, short sales, defaults
Bottom Content