Section Branding
Header Content
Savannah River Deepening Challenged
Primary Content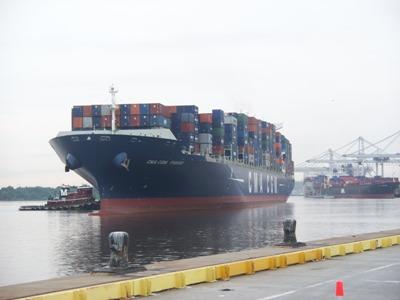 Two days of court-ordered mediation were slated to get under way in a federal lawsuit challenging the $650 million deepening of the Savannah River shipping channel.
Attorneys for both sides were scheduled to meet today and tomorrow in Charleston in sessions overseen by former South Carolina U.S. Representative John Spratt.
Environmental groups say the deepening needs a South Carolina pollution permit because the dredging will remove toxic cadmium and deposit it on the South Carolina shore.
The South Carolina Supreme Court last month invalidated a clean water certification issued by the state Department of Health and Environmental Control.
But the U.S. Army Corps of Engineers has told Congress it wants an exemption from the requirement that the state certify the project.
Tags: Savannah River, U.S. Army Corps of Engineers, associated press, South Carolina Supreme Court, port expansion, South Carolina U.S. Representative John Spratt, South Carolina Department of Health and Environmental Control
Bottom Content