Section Branding
Header Content
Nuclear Facility Quiet At Holiday
Primary Content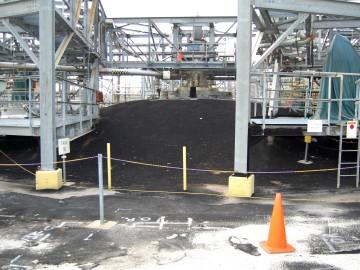 This holiday season is expected to be a quiet one at Savannah River Site near Augusta.
Officials told employees at the nuclear materials storage facility to take as much time off as possible so they can deal with a $175 million budget shortfall.
About 400 workers were laid off and another 300 took buy-outs recently as the private company running the site faced funding gaps.
Barbara Smoak of Savannah River Nuclear Solutions says the firm moved to a limited operations posture for the holidays.
"We will make sure that safety and security is maintained at the proper level throughout," Smoak says. "And there will be some operations that will continue on."
Smoak says fire and nuclear safety are among the areas that will not be affected.
She says when workers bank time off and don't take it the company has to set aside money it can't afford.
"We're just trying to get additional people, as many people as possible to utilize their time bank," Smoak says. "That way we don't have the liabilities of the time, we can still maintain our core competencies, and we can address the budget issues that we have."
A new budget from the deadlocked Congress could shore up the site's finances.
Tags: Savannah River Nuclear Solutions, GPBnews, orlando montoya, Barbara Smoak
Bottom Content