Section Branding
Header Content
Health Officials Reopen Radon/Uranium Study
Primary Content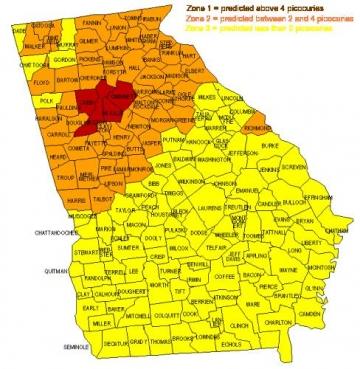 Georgia health officials say they've reopened a public survey that aims to gather more information about Monroe County health issues that could be related to radon or uranium exposure.
The survey is being conducted by the Georgia Department of Public Health.
The survey was first issued in February, but officials believe they need more responses to get an accurate assessment of the situation. Concerns about radon and uranium have been raised by residents in the Juliette community in Monroe County.
The U.S. Environmental Protection Agency says digesting uranium can cause kidney dysfunction. The EPA says airborne radon, which can seep into homes through tiny cracks in the foundation, is the second-leading cause of lung cancer and is the leading cause among nonsmokers.
Tags: health, Monroe County, uranium, United States Environmental Protection Agency, radon
Bottom Content