Section Branding
Header Content
Ethics Group Launches Town Hall Meetings
Primary Content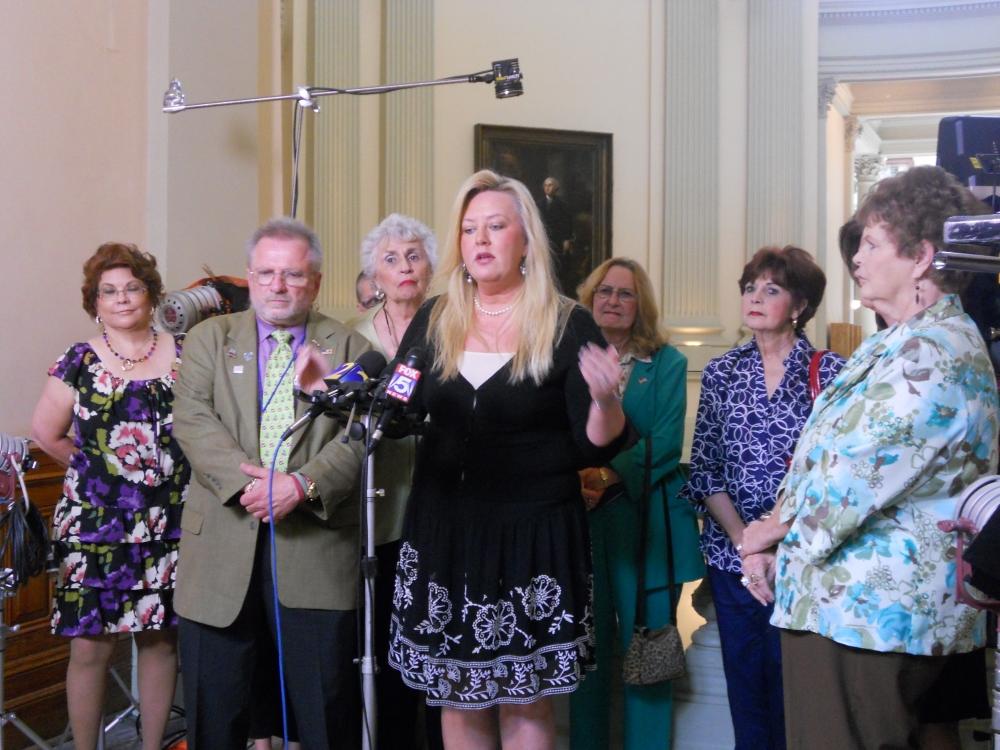 A coalition pushing for ethics reform begins holding town hall meetings around Georgia on Tuesday. The groups are starting in Macon to promote their campaign to pass a $100 cap on lobbyists' gifts to lawmakers.
The Georgia Ethics Alliance will provide details about a bill they will push in January when the state legislature meets.
If passed, it would halt the practice of lobbyists giving unlimited gifts to state legislators.
The alliance features Common Cause Georgia and the Tea Party. And it's broadened now to include Georgia Watch, a consumer watchdog group, and The League of Women Voters of Georgia.
Julianne Thompson is with Georgia Tea Party Patriots, which is part of the coalition. She says the campaign is gathering more steam because it's not about politics.
"We have joined with other groups to do what is right because there are some issues that are not about Right versus Left; they're about right versus wrong and that's what ethics is about," she said.
Thompson says a vote over the summer showed Georgians support their campaign.
"All across Georgia the ballot question in July passed with very high margins," she said. "It was just overwhelming -- over 80 percent in all areas of Georgia -- that people did want to see an end to unlimited gifts from lobbyists to legislators."
Elena Parent heads Georgia Watch. She says not only does support for the ban span Georgia, it also crosses party lines.
"The vote was in the mid-80th percentile for Republican primary voters and in the high 70th percentile for Democratic primary voters," said Parent.
The bill would likely limit, though not end, the widespread practice of lobbyists giving lawmakers game tickets.
The coalition heads to Augusta and they will wrap up a nine-city tour with a meeting in Atlanta on Dec. 12. Here's a complete list of the meetings planned:
Macon - 11/13, 7-8pm, City Hall Chamber, 700 Poplar Street
Augusta - 11/15, 7-8pm, Augusta-Richmond Library, 823 Telfair Street
Columbus - 11/27, 7-8pm, location to be determined
Albany - 11/28, 7-8pm, location to be determined
Brunswick - 12/4, 7-8pm, Old City Hall, 1229 Newcastle St
Savannah - 12/5, 7-8pm, location to be determined
Athens - 12/10, 7-8pm, location to be determined
Dalton - 12/11, 7-8pm, City Hall, 114 North Pentz St
Atlanta - 12/12, 7-8pm, location to be determined
Tags: ethics reform, Georgia Watch, Georgia Tea Party Patriots, lobbyist cap, Georgia Ethics Alliance
Bottom Content