Section Branding
Header Content
Redirecting Trust Fund Fees
Primary Content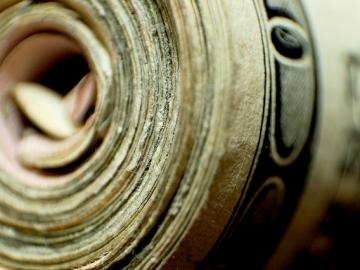 State House Representative Jay Powell plans to re-introduce a bill next year in the General Assembly that would require state fees for five different trust funds go only to those funds.
Currently about sixty to seventy million dollars each year is being diverted to Georgia's general fund.
One of the trust funds is used to clean up hazardous waste. Joe Cook, executive director of the Coosa River Basin Initiative, says in the last eight years the fund collected 143 million dollars. But 86 million of that went back to the state for other purposes.
He says "Pollution is seeping into groundwater and polluting our rivers and streams. But it's also an economic development issue. Cause when you have these sites that can't be used, that's property that could be pumping revenue into local tax coffers."
Other trust funds focus on solid waste disposal, driver training, indigent defense and peace officer and prosecutor training.
Law enforcement collected about 27 million dollars in fees last year for officer training. 10 to 12 million was diverted to the general fund. Frank Vincent Rotondo with the Georgia Association of Chiefs of Police says the trust provides additional training. In order to graduate from a police academy officers need 408 hours.
He says "That's a very, very small amount of time to get a person through an academy to be a certified law enforcement officer where they have the right to use physical force and deadly physical force to make an arrest."
Rotondo says beauticians and mechanics are required to get more training in order to be certified.
Republican Representative Jay Powell of Camilla says the fees were collected specifically for these trust funds and they shouldn't be used to balance the state budget.
He says "We ought to be honest with the voters and tell them that if we're collecting it for this purpose, we're going to spend it for this purpose."
Powell's bill passed the House last year, but died in the Senate.
Tags: Coosa River Basin Initiative, Joe Cook, Georgia Association of Chiefs of Police, State House Representative Jay Powell, trust funds, general fund, Frank Vincent Rotondo
Bottom Content