Section Branding
Header Content
Re-segregation Trend In Georgia
Primary Content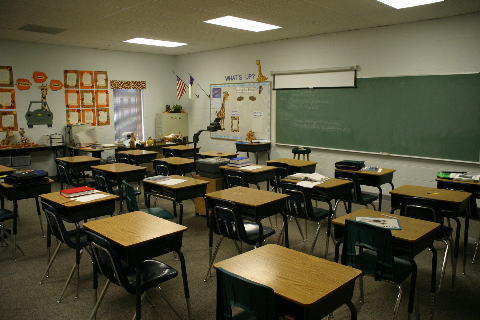 A new study shows public schools have experienced a trend in re-segregation, including here in Georgia. Analysis of Department of Education data reveals that a loss of diversity in classrooms is linked to fewer resources for minority students.
The report by the Civil Rights Project at UCLA, shows that Atlanta is one of the most segregated cities for black students. According to the analysis, white students are largely concentrated in schools with other whites. Meanwhile, African-American and Latino children are also grouped together. And Author Gary Orfield says the minority schools are poorer:
"The typical black student in the south is in a school that is deeply impoverished. Those schools tend to have the least experienced teachers, there is a less competitive level of instruction, they have less college prep offerings in these high poverty schools."
Todd Ziebarth, with the National Alliance of Charter schools says he is supportive of more money for transportation to charter schools to encourage diversity. But he says in the charter school model, demography does not necessarily determine success:
"In a number of different cities, we're seeing again, high performing charters, some homogenous, some integrated, doing really well and we do think we should be celebrating both types of successes."
According to the report, the Supreme Court's 1991 decision to dissolve desegregation decrees has made it harder to keep schools diverse.
Tags: UCLA, parker wallace, segregated schools
Bottom Content