Section Branding
Header Content
Saving Endangered Plants In GA
Primary Content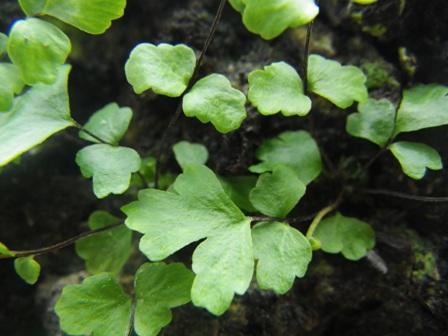 Thanks to some donors honoring the memory of loved ones who were passionate gardeners, Brenau University in Gainesville has a new greenhouse. It is allowing the University to expand it's efforts to save endangered plants in Georgia.
Brenau works with conservation groups across the state to propagate more of these plants and figure out a way to ensure their survival.
Jessi Shrout directs the university's endangered plant program. She says in addition to conservation, it encourages young women to consider careers in science.
She says "Women are seriously under-represented in what we call the STEM disciplines; science, technology, engineering and math. And so it's our way of not only preparing them for graduate research, but hopefully careers in science."
Junior Jordan Bryant Wallace says she loves doing tissue cultures, which involves growing plants from cells.
"And it's so difficult because they are endangered and you don't have many specimens, so you have to get it right within the first couple of trials." says Wallace.
Jennifer Ceska, conservation coordinator with the State Botanical Garden of Georgia, says this is one of the few programs in the state that gives undergraduates a passion for this type of research. She says "Because they may not go into science, but they might. But no matter what they do in their lives, they'll have this passion for conservation and for science."
Shrout says they get sample plants from across the state that are at risk of dying out.
"This allows our propagated plants a place to readjust to their native environment after they've been grown in our lab. And then hopefully, we can put them back into threatened areas where they will be successful."she says.
There are 130 species of endangered plants in Georgia, with hundreds of others at risk.
Tags: Brenau University, endangered plants, greenhouse, Jordan Bryant Wallace, Jennifer Ceska, State Botanical Garden of Georgia, Jessi Shrout
Bottom Content