Section Branding
Header Content
Child Protection Workers Arrested
Primary Content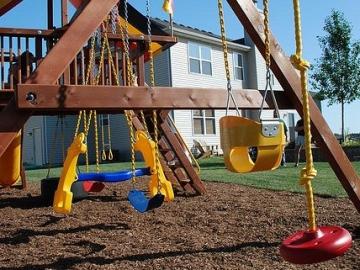 Investigators have arrested two child protection workers in Georgia on charges that they falsified reports to keep millions of dollars in funding.
The Georgia Bureau of Investigation said Wednesday that law enforcement officials arrested Phyllis Mitchell and Deborah Cobb on charges of falsifying state documents and encouraging others to lie in sworn statements.
Mitchell is the intake supervisor for the Muscogee County branch of the Division of Family and Children Services, a child protection agency. Cobb was the agency's former acting director in the county.
Investigators said they are probing whether agency workers destroyed or falsified the intake of child abuse reports so it would appear they complied with federal guidelines governing the response to abuse allegations.
A number of federal grant programs administered by the U.S. Department of Health and Human Services use information provided by Georgia DFCS to determine the state's compliance with federal requirements.
One requirement is the timeliness of initiating child maltreatment investigations. Georgia DFCS was required to complete a Program Improvement Plan for failing to meet federal requirements. The federal government withheld millions of dollars in grant funding from DFCS as a penalty for failing to meet the improvement plan requirements.
After completing a second Program Improvement Plan, data submitted by DFCS indicated the program came back into substantial compliance. At that point, the funding was released by DHHS. The investigation focuses on allegations that the data was systematically falsified.
Department of Human Services Commissioner Clyde Reese, III said there is no reason for any DHS employee to hide allegations of abuse or neglect in order to lower the number of children and families to be entered into the state system. He says DHS will cooperate fully with all federal and state authorities in their investigation.
Derrick Jackson, Special Agent in Charge for the Atlanta Regional Office for DHHS Office of the Inspector General, says "The US Department of Health and Human Services Office of Inspector General takes the welfare of the Nation's children very seriously, and we are proud to be part of this investigation. This investigation is an example of how much can be accomplished when Federal and State law enforcement work together. Through the hard work of our agents and the Georgia Bureau of Investigation, the most vulnerable children of Muscogee County will be better served and protected."
Tags: Georgia Bureau of Investigation, warrants, child protection workers, Muscogee County Division of Family and Children Services, falsified records
Bottom Content