Section Branding
Primary Content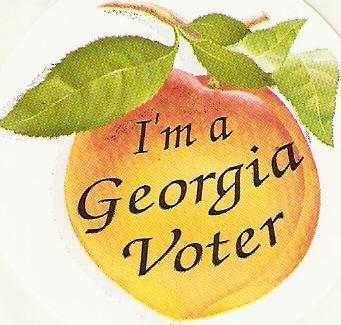 The fate of the controversial transportation referendum has been decided. Voters in Georgia's 12 regional districts voted Tuesday -only passing the so-called TSPLOST in 3 regions: The Central Savannah River District, the Heart of Georgia Altamaha district and the River Valley district.
The TSPLOST will raise sales taxes by a penny for every dollar spent in the regions where it passed. The money collected will go toward a list of regional transportation projects which were previously decided on by local committees.
Georgia's Tea Party Patriots' Debbie Dooley has been fiercely lobbying against the penny tax. She declared a victory for the majority of Georgia who voted NO to T-SPLOST:
"This is a victory for we the people, and for the people, this is the people's victory. We have been fighting this battle for a year and a half and I cannot tell you how good this feels, YES!"
The Livable Communities Coalition watched results come down in Midtown Atlanta. Executive Director Jim Stokes says he's hopeful that both sides of the ISSUE can come together to create a new plan to tackle Georgia's transportation issues.
Going forward, we think it's very important to bring together a broad coalition of those who are strongly favorable as well as those who were NO.
The measure will increase sales tax from 7 to 8% in the regions where it passed starting January 1, 2013.
By the numbers:
By the numbers:
Atlanta 63% no 37% yes
North West Georgia 68% no 37% yes
Georgia Mountains 75% no 25% yes
Three Rivers 69% no 31% yes
North East Georgia 65% no 35% yes
Central Savannah River 54% yes 46% no
Middle Georgia 54% no 44% yes
8 River 54% yes 46% no
Heart of Georgia 52% yes 48% no
South West Georgia 57% no 43 % yes
Southern Georgia 58% no 42% yes
Coastal 58% no 42% yes
Click here to keep up with GPB News 2012 election coverage.
Tags: Georgia voters, TSPLOST, 2012 elections
Bottom Content