Section Branding
Primary Content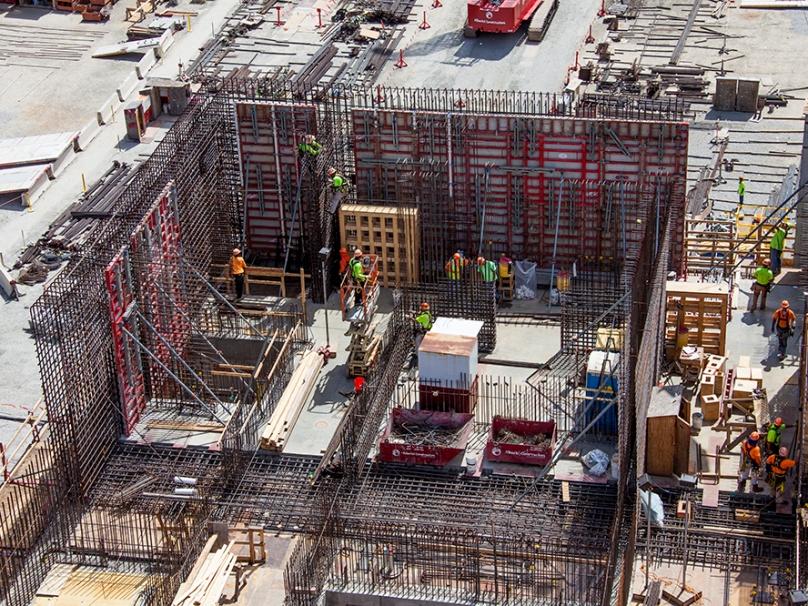 Work is picking up at the mixed-oxide fuel plant under construction at the Savannah River Site near Augusta. So federal regulators are spending more time reviewing the project as it nears completion in 2016.
Regulators met with the public Tuesday to answer questions and provide updates about the U.S. Department of Energy plant, which is roughly 60 percent complete.
The Nuclear Regulatory Commission authorized construction – which began in 2007 – and will grant the MOX plant an operating license once its complete.
"We're tracking not only the construction activities on-site, but we also look at where they get the materials, what is the [quality-assurance] process for the manufacturer of those materials, how are the materials being used, and what sort of program do they have on-site to make sure that the construction workers themselves are following the design and following NRC regulations," said Roger Hannah, an NRC spokesman.
The 4.8 billion dollar facility will turn weapons-grade plutonium into a mix of plutonium and uranium oxides for use in commercial power reactors. It will be the only facility of its kind in the country.
Hannah said the NRC wants to be available to the local community and explain how they're making sure the project is safe.
"We have two resident inspectors who are here on a daily basis evaluating processes and inspecting the work that is going on," Hannah said. "We also supplement those inspectors with inspectors from our office in Atlanta that have expertise in particular areas."
Critics of the MOX plant have argued it is too expensive and too few utilities are interested in its output. So far, only the Tennessee Valley Authority has expressed interest in using the MOX fuel.
The plant is scheduled to begin production in 2016.
Tags: Tennessee Valley Authority, U.S. Department of Energy, Savannah River Site, nuclear energy, SRS, MOX plant
Bottom Content