Section Branding
Header Content
Juvenile Justice Overhaul For Georgia
Primary Content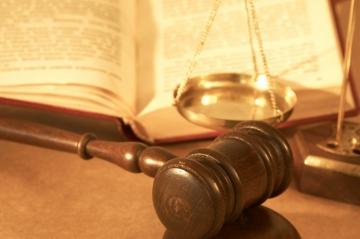 The Special Council on Criminal Justice reform held its first meeting this week. Governor Nathan Deal created the panel this year.
The top priority is drafting a new juvenile justice reform bill.
Despite the passage of comprehensive criminal justice reform this past legislative session, a bill to overhaul juvenile justice laws died. Critics cited concerns about total cost to implement it.
Panel member Republican State Representative Wendell Willard of Sandy Springs authored the bill—and is working on the new version with more concrete cost analysis. He says the state could save up to 20 million dollars by reducing juvenile detention from 60 to 30 days and focusing on rehabilitation:
"When you have a child, a juvenile being shipped off to an institution for a lockup, you're talking about a cost of over $200 a day for that child, if we can keep that child in a local community, we can probably drop that cost down to $25-30 a day."
Kirsten Widner with Emory Law School's Barton Child Law and Policy Center says the panel discussed modeling the new bill on programs successfully implemented in Ohio and Texas. Those states created an incentive structure for counties to keep children out of the state's justice system and use those funds for community programs:
"Those services are proven to be more effective at reducing recidivism and they're also better for the children as the re-integrate into society after they're done with their time with the juvenile court."
Willard says the council may introduce a way to give state funds to cities and counties that offer after-school supervision and keep kids out of state custody.
Tags: juvenile justice, Kirsten Widner, parker wallace
Bottom Content