Section Branding
Header Content
Tax Backers Don't Count On State Funds
Primary Content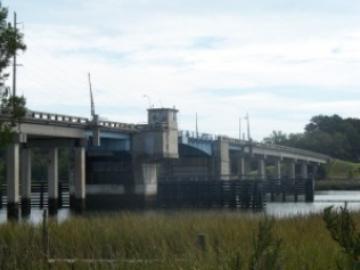 Several big road construction projects are underway in Savannah's Chatham County.
Some local lawmakers are concerned that these projects could be the last for a while if voters reject a proposed penny sales tax for transportation.
Crews are working on the Savannah area's Truman Parkway, Jimmy DeLoach Parkway and new bridge to Skidaway Island.
The state has funded the projects to the tune of about a $290 million in recent years.
Savannah State Representative Ron Stephens says, that's led some high-ranking state officials to tell him that Savannah's "had its turn" and not to expect much in road funds in coming years.
"Keep in mind that we've had a lot of coastal leadership for quite some time," Stephens say. "So there has been mention that Savannah has had it's major projects."
Stephens declined to name the officials.
He says, the area has lost political influence because of redistricting and the election of North Georgians to top leadership positions.
"We're going to have to stand on our own," Stephens says. "And we're going to have to speak up for ourselves. If we're going to not want to become Atlanta where there's absolute gridlock and you just can't do anything and you lose jobs because of the gridlock, we're going to have to stand on our own and fund our own road projects."
The tax, called T-SPLOST, would raise and spend transportation funds in a ten county region.
Some polls suggest, it'll have a hard time passing a July 31st referendum.
Opponents call it "the biggest tax increase in Georgia history."
And they reject the argument of Stephens and others that there is no other alternative to find money for road projects.
Politfact called that argument "Mostly False" in a recent article.
Orlando Montoya in Savannah, Georgia
Tags: Savannah, Skidaway Island, GPB News, Ron Stephens, t-splost, orlando montoya, TSPLOST, Truman Parkway, Jimmy DeLoach
Bottom Content