Section Branding
Header Content
Public Shut Out Of Georgia Courts
Primary Content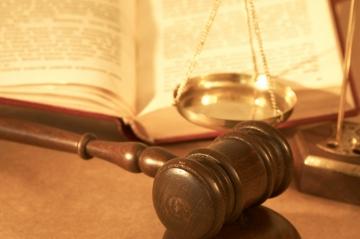 Judges across Georgia are closing courtrooms to the public, citing reasons like lack of space and security concerns. But it's against the law to do so and now some judges are getting slapped with lawsuits of their own.
The US Supreme court vacated a 2010 Georgia Supreme court ruling that upheld the closure of a DeKalb County courtroom to the public. Justices said at the time that courtrooms should remain open to the public except in rare circumstances.
But since then, courtroom closures have been challenged in DeKalb, Fulton, Cobb and Town Counties. Last month, Stephen Bright, with the Southern Center for Human Rights in Atlanta, filed suit against the Cordele Judicial Circuit's three Superior Court judges and the sheriffs of Ben Hill and Crisp Counties in US District Court. He says they broke the law by barring the public from criminal proceedings:
"Throughout Georgia, having courtrooms that are closed to the public keeps the public from knowing what the courts are doing. But the taxpayers have every right to see how the courts are dispensing justice."
Some judges have cited space and security concerns as reasons to close their courtrooms. The Attorney General's office, representing the Cordele judges, had no comment.
Tags: Southern Center for Human Rights, parker wallace, public court
Bottom Content