Section Branding
Header Content
Analysis: 2012 Statehouse Turnover
Primary Content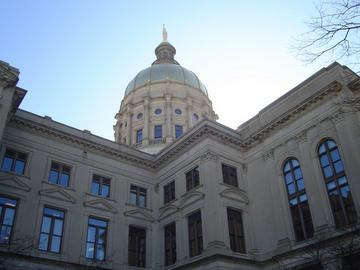 The National Conference of State Legislatures is predicting half or more of state lawmakers around the country will have little experience after this fall's elections. Legislative turnover tends to be higher in election years after the once-a-decade redistricting process, according to the analysis.
Georgia no doubt will see some new faces under the Gold Dome next year. But in Georgia, where statehouse seats are not term-limited, the turnover and loss of institutional knowledge will likely be more modest.
New district maps condensed 20 state House and Senate members into 10 districts, meaning they would have to face their colleagues for reelection. Some have opted not to seek office again.
In the state House alone, two dozen of the 180 House seats will have fresh representation.
This turnover isn't necessarily a bad a thing, said Columbus State University political scientist Greg Domin.
"The only really requirement, outside of the legal requirements, for someone to serve in politics is, you've got to care. And from there, you can assemble a staff around you to help you, an administrative support system, and you're generally able to figure out how the body works," he said.
Turnover can remove officials who've lost touch with their constituents, Domin said, but it has costs too.
"There is something to be said for those who have been in politics for a number of years who have seniority, who have the experience, who have the gravitas, if you will, to get something done."
About a quarter of Georgia House members are finishing their first term in the General Assembly this year. Election day is November 6th.
Tags: General Assembly, Georgia redistricting, 2012 election, National Conference of State Legislatures, legislative turnover
Bottom Content