Section Branding
Header Content
Redrawn District Spurs Democrats
Primary Content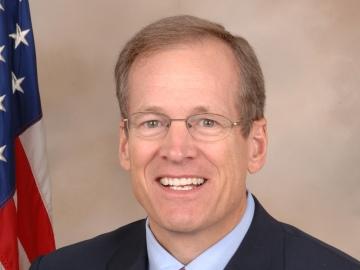 Two political newcomers are introducing themselves to Southeast Georgia Democrats as they seek to challenge a powerful incumbent in the fall.
Political experts don't expect an upset against GOP Congressman Jack Kingston.
The Savannah Republican has held office for almost 20 years and easily has won re-election against Democratic opponents who rarely attract much in campaign cash.
Saint-Simons Island retired businessman Nathan Russo says, the incumbent is vulnerable.
"First you have to debunk the myth," Russo says. "Yes, Jack has been there for 20 years, but he's voted wrong for a long time."
Kingston's district recently was redrawn more Democratic.
Savannah businesswoman Lesli Messinger says, she's counting on that to win.
"Now, District One has most of Savannah. And most of Savannah is Democratic," Messinger says. "So, I think we have a great chance."
Congressman Kingston however, thinks the political diversity of the newly drawn district helps him as a representative.
"It certainly would make it tougher, but that's part of the process and that makes me a better representative," Kingston says. "I've always felt that districts that reflect the real world are better than a district that's completely Democratic or completely Republican."
The coastal district now resembles its boundaries when Kingston ran a decade ago.
The incumbent says, he won it back then and will win it again by not focusing on party as much as constituents.
Tags: Jack Kingston, GPB News, orlando montoya, 1st Congressional District, Nathan Russo, Lesli Messinger
Bottom Content