Section Branding
Header Content
Lake Tragedy Spotlights DUI Laws
Primary Content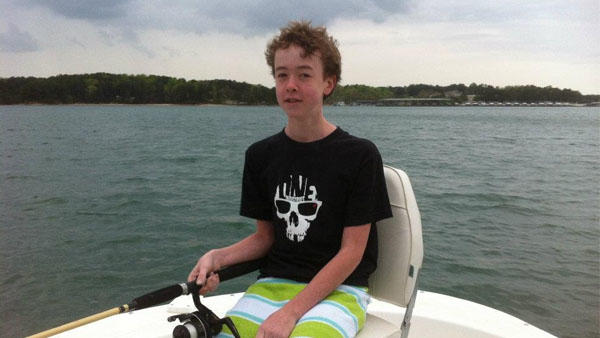 Georgia boaters can drink more alcohol on the water than they can on the road, with less fear of being arrested.
The latest tragedy on Lake Lanier allegedly involving alcohol is reinforcing zero tolerance policies at boat rental companies.
Most states require the blood-alcohol content of boat operators to be the same or lower than .08-- the limit imposed on drivers. But in Georgia, the legal alcohol limit on the water is .1.
On Monday, a fishing boat operated by an allegedly drunk boater slammed into a pontoon, killing 9 year old Jake Prince from Buford. Divers spent Friday searching for his 13 year old brother, Griffin.
Judy Lowry, with Aqua Sports Adventures on Lake Lanier, says accidents like this one are why they require a designated driver to sign a contract in order to rent a boat:
"I even go to the point where if someone comes back in to pick up a group of people, and I realize they're operating their boat in an erratic manner, there's been many times I've terminated their rental at that point, because I have many friends and families out on this lake and I'm going to safeguard everyone I possibly can."
Colonel Eddie Henderson heads law enforcement for the state department of Natural Resources and lobbied unsuccessfully this year to lower the legal limit to .08. Henderson says sometimes it takes a tragedy to get the law changed:
"It's even more so when you have two from the same family, especially when you have younger children, it does help to drive that point home that it would be good for our boating laws to mirror our highway laws."
State budget cuts have also meant less ranger patrols on Georgia's waterways. Henderson says the agency is down 200 positions this year.
Police say 44 year old Paul Bennett of Johns Creek is charged with boating under the influence and may face additional charges.
Tags: Lake Lanier, DUI, parker wallace, blood alcohol content, boater safety
Bottom Content