Section Branding
Header Content
Republican Courts Democrats In Heated Rematch
Primary Content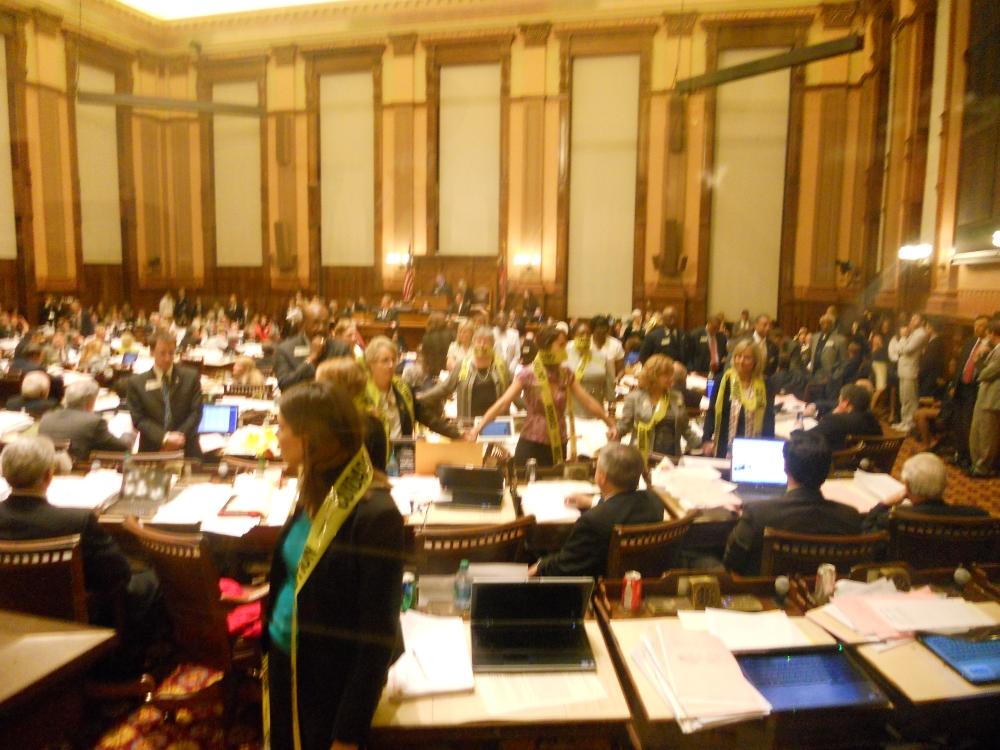 One of the hottest races on the July 31st Republican Primary ballot is a re-match between Rep. Doug McKillip of Athens and attorney Regina Quick. McKillip's controversial abortion bill is becoming a campaign flashpoint.
Quick last ran against McKillip in 2006 when he was a Democrat. She lost the race but won nearly a quarter of all votes cast.
McKillip won re-election as a Democrat in 2010, but then switched to the GOP while in office.
Quick says she's the real Republican in the race. But she takes a different view than many in her party on McKillip's bill banning most abortions after 20 weeks of pregnancy.
Tom Crawford edits the online Georgia Report. He says Quick is walking a fine line as she reaches out to Democrats and Republicans.
"She seems to be taking a more libertarian position on abortion than Doug McKillip has," he said in an interview. "She's made the point: 'I believe in small government, I believe in less government intrusion in individual lives.' That's how she would differentiate herself."
Georgia Democrats were unable to field a candidate to run against McKillip. Instead some are donating money to Quick's campaign.
Tags: Georgia General Assembly, Tom Crawford, Doug McKillip, Regina Quick, 117th state house district
Bottom Content