Section Branding
Header Content
Program Targets Childhood Obesity
Primary Content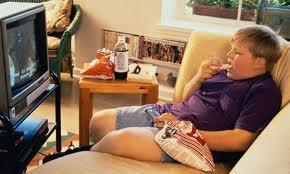 Georgia ranks second in the nation for childhood obesity. Governor Nathan Deal and the Georgia Department of Public Health launched a new program to help kids keep the weight off.
"Georgia SHAPE" includes a digital fitness directory. Visitors can log into GeorgiaSHAPE.org, enter a zip code, the number of miles they are willing to travel and get a list of local fitness programs.
The SHAPE program also promotes physical activity, better nutrition options for students, and breast feeding which can prevent obesity later in a baby's life.
Dr. Brenda Fitzgerald, Commissioner of the Georgia Department of Public Health says the program emphasizes parents and kids getting active together:
"In order to do physical activity, all you need is a wall and a floor. That's all you need. We have exercises on our website that will show Moms what they can have their kids do at home."
According to Georgia Shape.org, one in five children in Georgia is obese.
Tags: childhood obesity, parker wallace, Georgia SHAPE Program
Bottom Content