Section Branding
Header Content
Candidates Offered Ethics Petition
Primary Content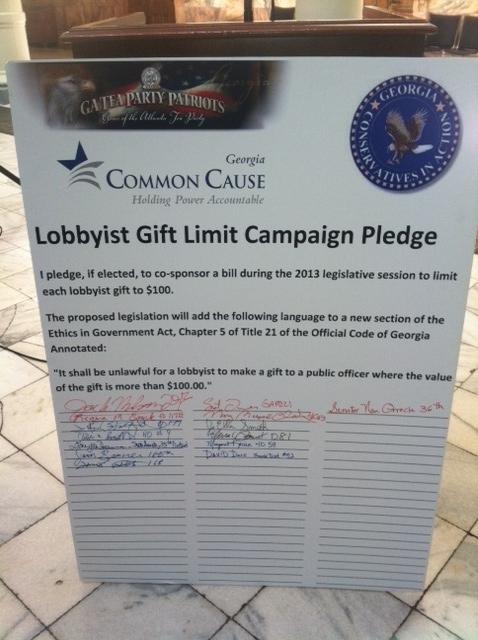 Candidates began qualifying for open offices Wednesday. That means voters will learn who wants to represent them on federal, state and local levels.
Voters will also find out which of those candidates support ethics reform.
As candidates trickle into the State Capitol to sign up to run for numerous elected positions, there is an option to sign another document.
Ethics Watchdog group Common Cause Director William Perry joined Georgia Tea Party Patriots and Georgia Conservatives in Action to encourage candidates to sign a pledge--- to limit lobbyist gifts to legislators to $100:
"They're coming down, signing the dotted line and they're officially running. We're asking them to sign our dotted line. It's the voters in their districts who can say, 'you signed that pledge, or you ought to sign that pledge' and really put their feet to the fire."
Republican Senator Josh McKoon of Columbus was the first to sign the pledge. He sponsored an ethics reform bill that died this past legislative session without a hearing or a vote.
Tags: ethics reform, common cause, Georgia Tea Party, parker wallace
Bottom Content