Section Branding
Header Content
Corps Weighing Reservoir Comments
Primary Content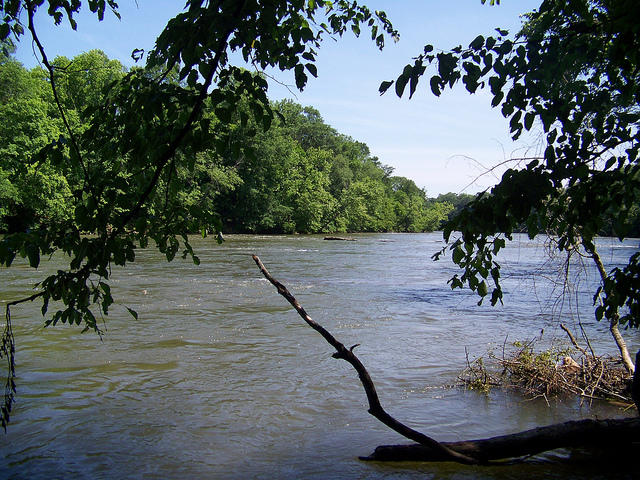 The national conservation group "American Rivers" named Georgia's Chattahoochee River as one of "America's Most Endangered" Tuesday. One of the reasons is a proposed reservoir in Hall County, and the U.S. Army Corps of Engineers is now considering public comments about that project.
The corps recently released public comments about the project. And they highlight the division over the need for water in north Georgia and a reservoir's potential effect downstream.
Hall County and planners in north Georgia say the Glades reservoir just north of Lake Lanier is necessary to provide water for a growing population.
Greater Hall Chamber of Commerce President Kit Dunlap sent a letter of support during the corps' public comment period on the reservoir project. She said conserving water and depending solely on Lake Lanier won't be enough.
"Yes we want to protect the Chattahoochee. Yes we want to protect Lake Lanier. Yes we want conservation measures," Dunlap said. "But this Glades Farm reservoir is just so important and [is] one of the tools that we'll need for the future."
Hall County is projected to need as much as 13 million more gallons of water per day in 2050 than Lanier can provide.
Meanwhile, downstream communities like Franklin County in the Florida panhandle argue they will suffer if more water is removed from the Chattahoochee River.
The system is already stressed and low water flow is hurting the oyster industry in the Apalachicola Bay, said Alan Pierce, Franklin County's administrative service director.
"We have to keep shouting at people, yelling at people, telling them, 'Look, do not continue to minimize the water flow into the Apalachicola Bay. Otherwise, you will ruin a natural produced product that is not replicated anywhere else in the country,'" Pierce said.
He said 90 percent of Florida oysters come from the bay. The freshwater river keeps the bay from becoming too salty and carries nutrients the oysters need to grow.
The Corps of Engineers is supposed to release its draft statement on the impact of the Glades reservoir by the end of the year.
The corps is also due to decide this summer how much drinking water can be taken from Lake Lanier for Atlanta and other north Georgia communities, which will have a significant impact on the reservoir project.
Tags: Lake Lanier, U.S. Army Corps of Engineers, Hall County, reservoir, Chattahoochee River, Chattahoochee River Basin, oysters, Glades Reservoir, Greater Hall Chamber of Commerce, Kit Dunlap, Franklin County Florida, Alan Pierce, Apalachicola Bay
Bottom Content