Section Branding
Header Content
Charleston Mayor Speaks In Savannah
Primary Content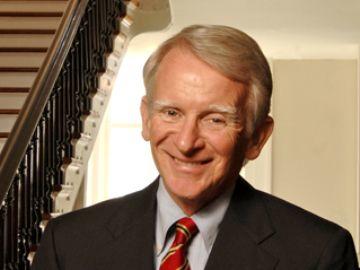 The mayor of Charleston, S.C. says, his city is a regional partner with Savannah, not its rival.
But Mayor Joseph Riley also told members of the Savannah business community that he opposes their top concern.
Savannah leaders have been pushing federal officials for a deeper harbor for more than a decade.
South Carolina recently has sought to kill the project with arguments that it will harm the shared Savannah River.
But Georgians suspect the aim really is shielding the Port of Charleston from competition.
Charleston Mayor Joseph Riley told members of Savannah's Downtown Business Association, he trusts the environmental groups.
"I do feel that there are and I've talked to people who have legitimate environmental concerns about the river here," Riley says. "So, I think it is honest."
The Charleston mayor says, the two cities have much to share about tourism and city planning.
He encourages Savannah's moves toward a cruise ship terminal.
Tags: Savannah, South Carolina, Savannah River, Savannah Harbor, Charleston, cruise ships, GPB News, orlando montoya, Savannah Harbor deepening, Savannah Downtown Business Association, Savannah Harbor Deepening project, Joseph Riley
Bottom Content