Section Branding
Header Content
Georgia's Stand Your Ground Law
Primary Content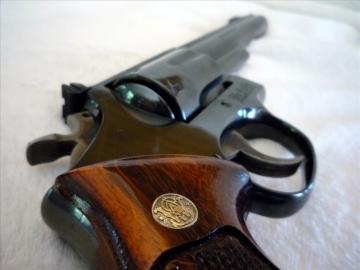 Georgia is the first state having its "Stand Your Ground" law scrutinized by a federal court. An Atlanta civil rights leader filed a federal case challenging the law in response to the February shooting death of unarmed Florida teen, Trayvon Martin.
Here's how Georgia's Stand Your Ground law works: If you think someone is about to kill you, you can use deadly force to defend yourself. It's been Georgia law since 2006.
But self defense can be a legal grey area. According to the Georgia Bureau of Investigation the number of justifiable homicides in Georgia has increased per year from 7 to 13 since the law went into effect. University of Georgia law professor Ron Carlson explains the difference between Georgia's law and other states:
"In a normal self-defense case in a state without a stand your ground law, the person is required to retreat to the wall as they say—take every step up to the last one and then use force only if it's absolutely essential. In a stand your ground state, of course, force can be met with force."
And in Georgia, it means an acquittal for some murder suspects. A Dunwoody jury found Lona Scott not guilty after she shot and killed her naked, unarmed husband in 2010. Her defense attorney, Brian Steel is now appealing another Stand Your Ground Case to the Georgia Supreme Court:
"A critical issue in the case is where is the deceased and what is the deceased doing at the time of the shooting. It is for the jury, a viable self-defense claim."
But if self-defense comes in shades of grey, an Atlanta civil rights activist says Stand Your Ground's problem is in black and white. The Reverend Markel Hutchins is behind a civil rights lawsuit over Stand Your Ground, charging that the law does not apply equally to African-Americans. He says when you make reasonable fear a legal defense, racism can become a reasonable defense:
"Fear, is oftentimes, based on ones own bias, so when you have public policy that, literally lends itself to people being able to commit crimes or shootings under the color of law, because they're reasonably afraid, it makes a bad public policy and puts the constitutional rights of so many people around the country in jeopardy."
The gun-rights group, GeorgiaCarry has asked that Hutchins' federal lawsuit be thrown out. In a motion to intervene in the suit, Georgia Carry argues that gun carrying Georgians need to be able to rely on the law that allows for immunity when deadly force is used in self-defense.
How might the federal court respond? Professor Ron Carlson:
"They view this as a policy question and say take this sort of challenge to the legislature, let the legislature change the no retreat law if that's needed."
As Trayvon Martin's killer awaits trial, six months before the general election, Carlson expects Stand Your Ground to become part of the national presidential debate:
"I expect at least one political party to put a plank in the platform asking for rejection of these laws, thus signaling to civil rights groups and minorities, our party is on your side in the Trayvon Martin Case. You've heard the war on women, the war on the rich, get ready for the war on stand your ground."
The federal court will answer the Stand Your Ground lawsuit sometime this summer.
Tags: parker wallace, Trayvon Martin, Stand Your Ground, Markel Hutchins, Professor Ron Carlson
Bottom Content