Section Branding
Header Content
Blogs Target of Slander Lawsuit
Primary Content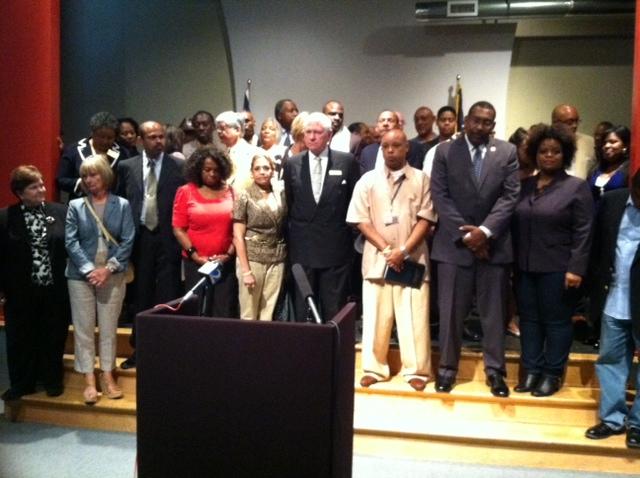 The Georgia Democratic party has filed a libel and slander suit against the operators of two blogs – one Republican and one Democratic. The political director of the party claims the blogs made false allegations about his criminal record.
Democratic leaders are looking into who leaked confidential information from inside their office.
The lawsuit says that language used on the blogs Georgia Politics Unfiltered and Blog for Democracy implies that Rashad Richey is a convicted felon. His attorneys confirm that Richey has been arrested for a variety of misdemeanor charges, including driving with a revoked license, battery, obstructing an officer and family violence.
Party Chairman Mike Berlon told supporters that a current "unnamed" democratic party staff member has been leaking information on Richey's background.
Rashad Richey addressed a crowd of supporters:
"I've made mistakes in my life, but that's exactly where they are, in the past of my life and hopefully that's where they'll stay."
Andre Walker, operator of the Georgia Politics Unfiltered blog—who is named in the lawsuit-- says that he has only published "the truth" about Richey's criminal past. Blog for Democracy has not responded.
Tags: Georgia Democratic Party, parker wallace, Rashad Richey, slander lawsuit
Bottom Content