Section Branding
Header Content
Sweeter Peaches Arriving Early
Primary Content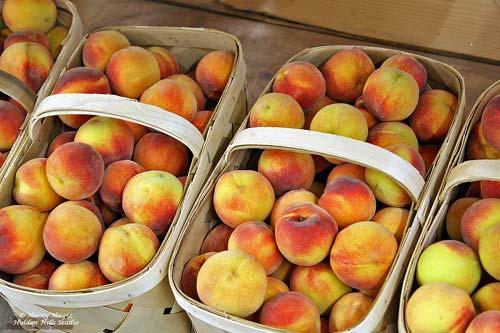 Georgia's peach crop is coming in early. The state's namesake fruit will be in stores by the weekend.
Peach farmers began picking their crops this week. The mild winter hastened their arrival and the lack of rain over the winter means they'll be smaller than average but sweeter.
Musella Peach farmer Robert Dickey has 1,000 acres of trees in Crawford County. He says he's cautiously optimistic about having enough workers, including legal migrant laborers, to pick them.
"We do hire a lot of college and part time and seasonal people. It's the only way we can get them harvested otherwise."
Dickey says they'll be picking several varieties through August. Georgia farmers sell nearly 60-million dollars in peaches a year.
Tags: Georgia agriculture, GPB, Josephine Bennett, Dickey Farms, peaches, farm labor, locally grown produce
Bottom Content