Section Branding
Header Content
Deal Signs Charter School Bill
Primary Content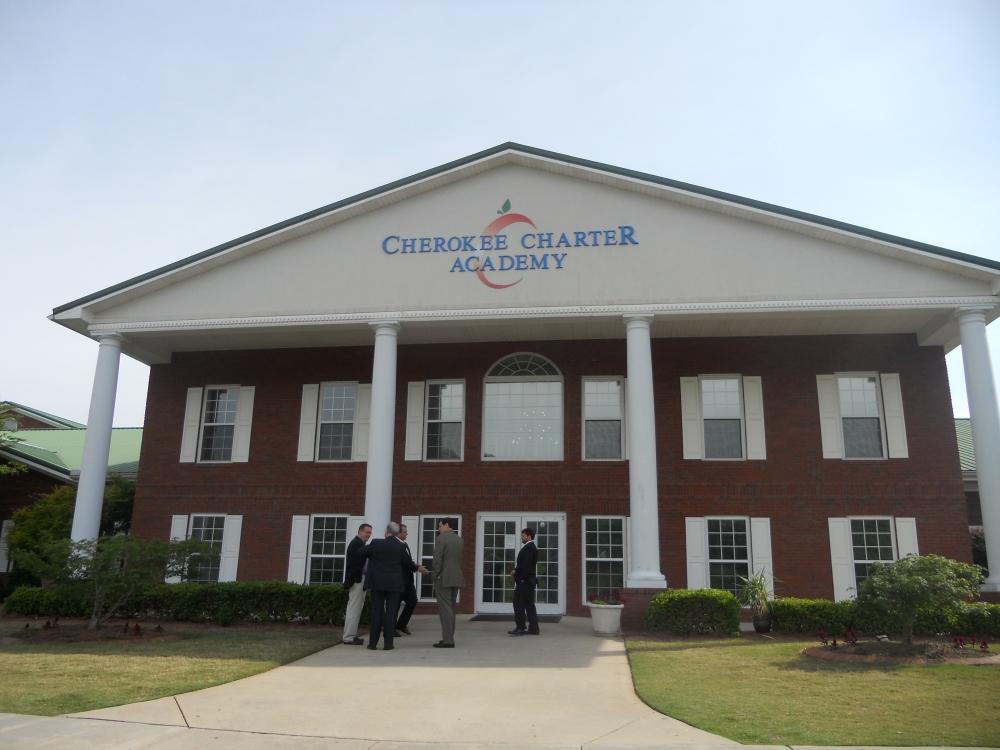 Georgia is one step closer to reinstating a state commission to approve charter schools. Governor Nathan Deal signed a bill Thursday that sets up commission rules and school funding guidelines. But most school boards oppose the bill and some have begun to pass resolutions against it.
The bill is the companion legislation to the charter school constitutional amendment, which will be on the November ballot.
Voters will have the final say on whether the state should have the power to OK schools that local boards have rejected.
Signing the bill at Cherokee Charter Academy in Canton, Deal said its supporters aren't against public schools.
"My wife is a teacher," he told legislators, school staff and students. "Her parents and my parents were both public school teachers, so we have a great appreciation for public education. But public education needs to change and adapt to the needs of the current society and charter schools are a way of doing that."
Deal and other charter school proponents say the amendment would provide parents with more educational choices. In response to the school board opposition, he said the members are duly elected public officials and as such their opinions are important. But he said not every school district or every part of the state will see an independent charter school application.
"One of the things that improves all of us is competition," he said. "If your school is performing to the level you think is appropriate and which parents are satisfied with, I think the likelihood that someone would want to establish a charter school in your community is probably [low]."
The law won't allow the state to divert education funds to charter schools. But many school board members say it creates new hurdles for a state that's cut $1 billion in school funding in recent years. The Cherokee County School Board, among others, passed a resolution last month opposing the legislation.
David Huff serves on the Athens Clarke County school board. He says there's not enough money for existing public schools.
"It also violates what's a Southern value of local control, and a tenet of what normally would have been considered a Conservative perspective, but evidently that's not the case here," he said.
He also questioned the notion that all of the charter school demand is driven by parents. He said for-profit management companies are pushing the agenda.
If the voters approve it, the amendment would override a Georgia Supreme Court decision banning the state's charter school commission.
The charter school bill, which was one of the most hotly-debated issues of this year's legislative session, will soon be at the center of public media campaigns.
Charter school supporters and opponents are planning information campaigns that could include billboards and TV ads leading up to a November referendum.
Tags: Nathan Deal, State Charter School Commission, charter school constitutional amendment, charter school bill
Bottom Content