Section Branding
Header Content
Study Shows Illegals Are Self-Deporting
Primary Content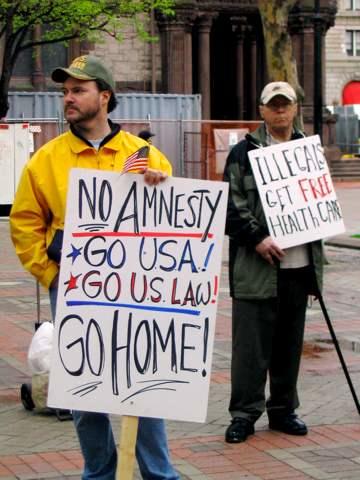 New data shows the number of Mexicans living in this country illegally has fallen significantly for the first time in decades.
The drop nationwide and here in Georgia is tied to a dragging economy and tougher immigration laws.
The Pew Hispanic Center's data shows the number of Mexican undocumented citizens has fallen by nearly one million in the last five years.
In Georgia, the number has decreased by 4% in the last year to 440,000 illegal immigrants. That's according to a new report from the Department of Homeland Security.
Jerry Gonzalez with the Georgia Association of Latino Elected Officials, says that Mexico's improving economy is also a factor in voluntary self-deportations:
"It's important to note that not just undocumented immigrants are leaving the US, but legal Mexicans are also leaving the US. As the economy has slowed down, that's been a major driver of migration, clearly people will move where there is opportunity."
Lenox farmer, Darvin Eason, says Georgia's immigration crack-down last summer prompted many of his workers to walk off the job:
"It's going to cause fruits and vegetables to go up, consumers are going to have to pay more money, that's the crux of it, because we wont' be able to grow the amount we have in the past because there won't be enough labor to do it."
Georgia has the sixth largest number of illegal immigrants in the country.
Tags: immigration, illegal immigrants, parker wallace, Pew Hispanic Study, self-deportation
Bottom Content