Section Branding
Header Content
Panel Reviews Christian College Policy
Primary Content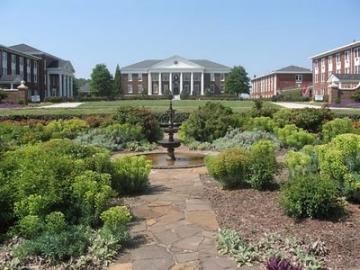 An accreditation team from the Southern Association of Colleges and Schools is conducting a tour of Shorter University in Rome as part of a regularly-scheduled review. The team will be looking at the University's controversial policy requiring employees to sign a " personal lifestyle" statement.
The statement says employees must find premarital sex, adultery and homosexuality unacceptable. It also forbids university employees to drink alcohol in public.
Dr. Belle Wheelan, President of SACS' college accrediting commission says they look at personnel policies when considering accreditation for universities. She says Shorter's policy would be different if it applies to tenured professors.
"We have other institutions with similar statements. But they are generally asked to sign something like that upon their initial hire, not as a condition of continued employment once tenure has been reached."
If the accreditation team finds the policy puts Shorter University out of compliance, there are several recommendations they can make. The SACS board meets in June and would consider those recommendations then.
An organization called Save Our Shorter will hold a peaceful protest on campus Wednesday morning opposing the lifestyle statement. They also say the new policies affect Shorter University's academic freedom.
Wheelan says the SACS board will also look into that allegation.
Tags: accreditation, Southern Association of Colleges and Schools, Shorter University, Lifestyle statement
Bottom Content