Section Branding
Header Content
Officials Reopen Nuclear Worker Cases
Primary Content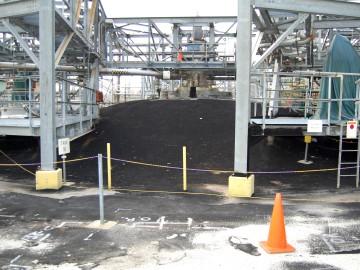 Hundreds of workers denied compensation for job-related illness at the Savannah River Site near Augusta now can file claims.
Federal Labor officials are widening the eligibility rules in an 11-year-old workers comp program.
Congress approved the Energy Employees Occupational Illness Compensation Act in 2001.
So far, it's paid out almost $8 billion in claims to more than 3,000 former SRS employees who worked at nuclear energy sites nationwide.
Now, the Labor Department's Gary Steinberg says, the agency is widening the program's reach among those who worked at SRS for about 20 years beginning in 1953.
The South Carolina facility once refined radioactive materials for U.S. weapons production.
"It's been determined that during this time frame, individuals who worked at the site were likely exposed to radiation and other toxic chemicals that would cause them to have one of 22 specific cancers," Steinberg says
Steinberg says, officials now are re-opening the cases of about 800 former SRS workers and their survivors once denied claims.
"These individuals, they were exposed to radiation and ultimately, they've become ill and it's manifest in different forms of cancer," Steinberg say. "These are very bad illnesses, and the program was created to provide medical as well as monetary benefits to compensate these hard working people."
Steinberg says, the changes will make it easier for former workers and their survivors to file claims.
Tags: Savannah River Site, Labor Department, GPB News, SRS, orlando montoya, Gary Steinberg
Bottom Content