Section Branding
Header Content
Senate OKs Open Records Law Overhaul
Primary Content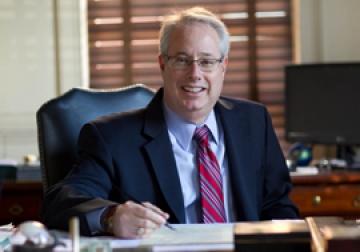 State lawmakers passed a bill Tuesday that would introduce the first major changes to the state's open meetings and records act in a decade. It would stiffen penalties for agencies that withhold open records and boards that hold meetings in secret.
Under the bill, fines for violations of the open meetings and records law would increase. For example, agencies that don't hand over public records would face fines of $1,000, rather than $100.
Government boards and commissions would also have to hold all votes in public. That means they wouldn't be able to hold final votes in executive session.
Sam Olens, Georgia's attorney general, has been lobbying for the bill after violations occurred in Savannah, Statesboro and other cities. In comments after the Senate vote, he mentioned a case in the Macon area.
"There was a case we didn't know about in Bibb County where they were allowed to vote in executive session," he said. "Now it's clear that all votes have to be at the light of day at a general meeting. So there are lots of changes like that that make the law easier.
The bill has already passed the House, but will return there for approval of changes. Olens says he expects the House to agree to the changes. The bill will then head to Gov. Nathan Deal for his signature.
Tags: open records, open meetings, Sunshine law
Bottom Content