Section Branding
Header Content
Georgia 2nd In ID Theft
Primary Content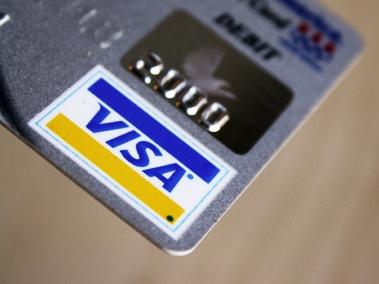 The Federal Trade Commission data shows Georgia was second in the nation for identity theft complaints in 2011, behind only Florida
Experts say the state's anemic economy is partly to blame.
"Georgia's unemployment and underemployment rate is very, very poor relative to the rest of the nation," said Atlanta-based John Ulzheimer, is president of consumer education at SmartCredit.com. "Unfortunately, desperate people will do desperate things like break into your mailboxes and pull credit card offers out of it or commit tax fraud."
Ulzheimer said Georgia's depressed home values can also strain people.
The state's residents filed more than 11,000 identity theft complaints with federal agencies, Better Business Bureaus and other agencies in 2011, a 20 percent increase from the year before. Nine metro areas – from Gainesville and Macon to Savannah and Albany – are among the worst areas in the nation.
Almost half of the complaints in Georgia involved government documents and benefits: using stolen identities to get fraudulent tax refunds, fake driver's licenses or government benefits like unemployment or food stamps.
Ulzheimer said the growth is good news in a small way, however, because it indicates more people are discovering and reporting the fraud. He said you can't completely eliminate the risks.
"There are certainly things we can do to reduce our exposure: being smart with our personal information, shredding documents that have sensitive information on them, watching what comes in the mail to us and getting it out of the mailbox ASAP versus letting it sit there and accumulate for a couple of days," Ulzheimer said.
Ulzheimer, and Liz Coyle from consumer group Georgia Watch suggested consumers also consider using credit freezes available from Experian, Equifax and TransUnion, the three credit reporting agencies.
"To really effectively stop [fraud], getting a credit freeze will stop new account fraud, which is the most damaging form of identity theft because they can then open up a new credit card account in your name," Coyle said.
Georgia Watch spearheaded legislation in the General Assembly a few years ago to make the freezes available. They can be set up online at each of the three agencies for $3 apiece. Victims of identity theft can freeze their credit for free.
The FTC reported identity theft cases in Georgia last year cost at least $30 million and probably much more.
Tags: identity theft, credit, Georgia Watch, Federal Trade Commission, Joshua Stewart, John Ulzheimer
Bottom Content