Section Branding
Header Content
Fee Redirection Bill in Peril
Primary Content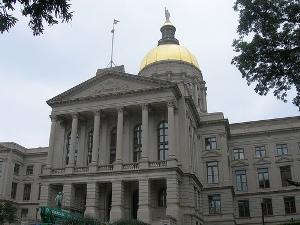 State Senators have weakened a bill that would require the state to spend fees on their intended purposes.
The original version would have forced the state to cut the tire fee and other fees according to how much lawmakers appropriated for the purpose in the previous year.
Under a version passed by a Senate subcommittee Tuesday, that will only happen if the revenue shortfall reserve, or rainy day fund, is equal or greater to 7 percent of the previous year's budget.
Sen. Greg Goggans is a Douglas Republican. He says the new version gives lawmakers some leeway.
"The bottom line is, we've been through two serious recessions and we have to have the flexibility to fund education and corrections, and you don't want to tie your hands," he said following the committee meeting.
In 2010 Georgians paid $6 million in scrap tire management fees. But lawmakers didn't use any of it for the intended purpose: landfill cleanups.
Supporters of the original bill say the rainy day fund rarely reaches or exceeds 7 percent of the previous year's budget. That means, the new provision has rendered the bill pointless.
Tags: Joshua's Law, fees, tire fee, scrap tire management fee
Bottom Content