Section Branding
Header Content
Charter School Bill in Limbo
Primary Content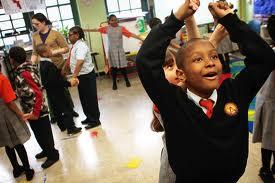 GOP supporters of a bill that would allow the state to approve charter schools are still hoping the state Senate will vote on it before the legislative session ends. But Senate Democrats say they are unified against the legislation.
The bill would allow voters to decide if the state should have the power to okay charter schools. Its backers say the schools give parents more choices.
The measure passed the House after Republicans amended it so that state funds for traditional public schools wouldn't be cut.
But last month the Senate tabled the bill without voting following two hours of debate when it became clear that there weren't enough votes to pass.
State Democrats charge that for-profit school management companies are pushing the bill so they can reap lucrative contracts.
Sen. Steve Henson of Tucker is the Democratic minority leader. He says his caucus supports charter schools, but the bill is about more than just improving education.
"The truth is, this is all about money," Henson said during a break in floor debate. "That there are companies – private companies – that want to get contracts with these charter schools and they want the state to take control and do that."
Republicans say only a few votes stand in the way of passage. But the bill is a constitutional amendment requiring a two-thirds' majority, and without the Democrats' votes, it won't pass.
Sen. Fran Millar, an Atlanta Republican, says given the state's record on education, lawmakers should be open to anything that will help children learn.
"I'm about academic performance," he said in an interview. "At the end of the day, we spend $9 billion on education so if we have to have some for-profits involved in order to improve our academic performance, I don't think that's a bad thing."
The bill would override a Georgia Supreme Court ruling that banned the state's charter school commission.
The Senate has until the end of the 40-day legislative session to vote on the bill.
Tags: charter schools, charter school constitutional amendment, charter school bill
Bottom Content