Section Branding
Header Content
School Suspensions Show Racial Imbalance
Primary Content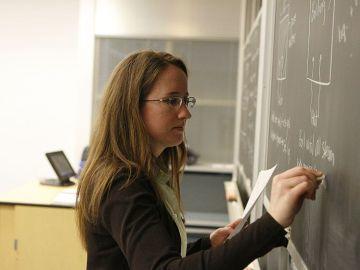 Officials with the US Department of Education released a report Tuesday questioning whether schools across the country are treating minority students equally when it comes to discipline.
The report shows, African-Americans are more than three times as likely to be suspended or expelled than white students for similar offenses.
A Georgia-based law center found similar numbers here.
Rob Rhodes of the state's Appleseed Center says, repeated suspensions set up more problems for kids down the road.
"At best, they're going to be destined for a life that is economically challenged," Rhodes says. "At worst they're going to enter the juvenile and criminal justice system and take a ride on that school to prison pipeline."
The federal report reinforces what some are calling the "schools to prison pipeline."
"It's important that kids graduate from high school," Rhode says. "The data clearly indicates that we have a relatively low high school graduation overall in Georgia, but that the minority students, in particular African-American students, are graduating at a substantially lower rate."
African-American groups say, school officials should reconsider discipline policies for minor infractions like truancy and dress code violations.
Tags: Department of Education, GPB News, orlando montoya, Georgia Appleseed Center for Law and Justice, Rob Rhodes
Bottom Content