Section Branding
Header Content
Despite Drought, No Declaration
Primary Content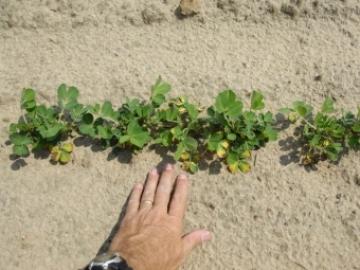 State environmental officials are not issuing a drought declaration for the Flint River Basin in South Georgia. That's despite the fact that many rivers and streams could run dry this year.
The Georgia Environmental Protection Division decides every year whether to declare a drought and pay farmers to stop irrigating their crops. It's part of the Flint River Drought Protection Act.
EPD Director Jud Turner says the state's not denying the situation is worrisome. It's saying the law isn't effective and there's no funding to pay farmers.
"The Act in its present form doesn't help you achieve the management goal that it was designed to achieve. Therefore there's no sense in declaring a quote/unquote drought when it's not going to have its intended effect to help you manage the resource."
Turner says they will spend the next year re-writing parts of the law using current scientific data. They plan to present it to state lawmakers in 2013.
Tags: agriculture, water, Georgia Environmental Protection Division, Apalachicola Chattahoochee Flint River basin, georgia drought
Bottom Content