Section Branding
Header Content
Scientists Study Gulf Spill Effects
Primary Content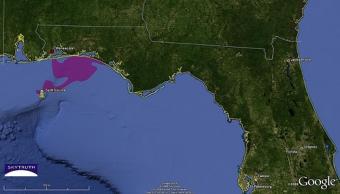 Three university of Georgia scientists have received a three-year grant to study the effects of the 2010 Deepwater Horizon oil spill on the Gulf of Mexico ecosystem.
University of Georgia marine scientist Samantha Joye and UGA colleagues Patricia Medeiros and Christof Meile have received a $1.3 million grant from the Gulf of Mexico Research Initiative.
The university said in a statement the grant will allow scientists and emergency responders to better predict and respond to future spills if they occur.
Joye will serve as the associate science director for the project, "Ecosystem Impacts of Oil and Gas Inputs to the Gulf." Raymond Highsmith, executive director of the University of Mississippi's National Institute for Undersea Science and Technology, is the lead investigator.
Tags: University of Georgia, Gulf of Mexico, BP oil spill, Gulf oil spill, oil spill reaserch, Samantha Joye
Bottom Content