Section Branding
Header Content
Foreclosure Fraud Bill Pending
Primary Content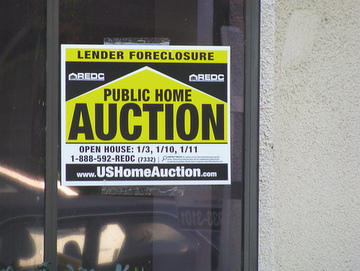 Georgia's attorney general, Sam Olens, announced a $25 billion federal settlement Thursday with the nation's five largest mortgage servicers.
The deal sets stricter rules governing mortgages. But Olens says a bill pending in the state legislature would help protect consumers against forgeries or so-called robo-signing on the part of the mortgage companies.
Olens says it would expand upon a fraud bill passed in 2005 that was aimed mostly at the borrower, rather than the mortgage provider.
"At that time, no one frankly thought that there was a need to include the foreclosure process," he said at a news conference to announce the settlement. "Clearly there is such a need. Our office and numerous DAs have brought prosecution for mortgage fraud. But we don't have the tools at present with regard to foreclosure fraud."
Missouri's attorney general recently brought charges against companies accused of robo-signing. Olens said that state has greater consumer protection laws on the books and that's why the charges could be filed there.
Under the settlement announced Thursday, banks will now have to consider other steps before foreclosing. Special provisions will allow military service members to hold short sales and modify their loans more easily.
The state's share of the settlement is about $800 million, and will include $82 million, or about $2000 per home, for homeowners who lost properties through mortgage fraud.
Tags: Sam Olens, foreclosure fraud, robo-signing
Bottom Content