Section Branding
Header Content
EPA: Georgia Has Top Polluter
Primary Content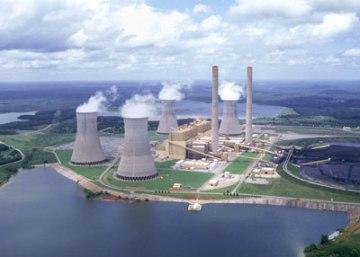 The most detailed data yet on emissions of heat-trapping gases show that U.S. power plants are responsible for the bulk of the pollution blamed for global warming.
Power plants released 72 percent of the greenhouse gases reported to the Environmental Protection Agency for 2010. The data include more than 6,700 of the largest sources of greenhouse gases, or about 80 percent of total U.S. emissions.
According to an Associated Press analysis of the data, 20 power plants in 14 states account for the top-releasing sites.
The largest greenhouse gas polluter is the Scherer power plant in Juliette, Ga., which is owned by Southern Company.
That coal-fired power plant reported releasing nearly 23 million metric tons of carbon dioxide, the chief greenhouse gas, in 2010.
Tags: coal, EPA, Environmental Protection Agency, GA., power plant, Scherer, Juliette, greenhouse gas
Bottom Content