Section Branding
Header Content
Survey: 55% Back Transportation Tax
Primary Content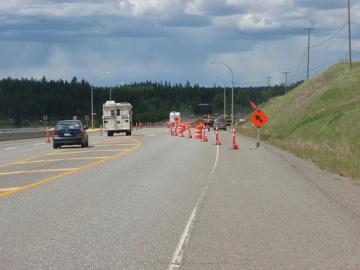 A new survey shows a slight majority of Georgians favor a proposed new sales tax to fund transportation projects.
But since the vote isn't until next year, tax backers still have a lot of work to do.
Survey USA conducted the poll for WXIA-TV Atlanta.
It showed 55% state-wide approval for the tax called T-SPLOST with a 3% margin of error.
The poll broke down voters into three broad regions.
But voters in 12 regions will decide the tax for projects in their areas.
Doug Calloway of the pro-tax Georgia Transportation Alliance says, campaigns are underway in all regions even if they're not visible yet.
"You never want to peak to early," Calloway says. "The idea here is, you want to build and make an effective and persuasive case to the voters in Georgia because this is vitally important."
The vote could be in July or November based on what state lawmakers decide in the legislative session beginning next month.
Savannah's Chatham County Commission Chairman Pete Liakakis says, with an uncertain vote date, it's still too early for campaigning.
"There might be a little bit of conversation about it," Liakakis says. "But it won't begin until we find out what the legislators are going to do. Is it going to be in July or November?"
The poll shows Atlanta and Southeast Georgia voters favor the tax more than Northwest Georgia voters.
Democrats favor the tax more than Republicans.
Tags: Metro Atlanta, Southeast Georgia, Chatham County, northwest Georgia, Georgia transportation funding, penny sales tax, Pete Liakakis, GPB News, penny tax transportation, Chatham County Commission, t-splost, survey usa, TSPLOST, Georgia Transportation Alliance, Doug Calloway, WXIA
Bottom Content